Okay, if you don't like golf, this post might bore you. Heck, if you like golf, this post will probably bore you, because I don't know a lot about golf, but I took lots of pictures. And was it really necessary for me to post a third of the pictures that I took here for you to view? Um, maybe not. But doesn't my husband look hot?
This is Todd Shipley, my future brother-in-law
he is engaged to Britt's lovely sister, Jennilyn (and they make a cute couple; you'll see if you scroll down)
this golfing is serious business
see Jennilyn watching from the shade of the cart
yes, my husband wasn't the only one there that was hot ;)
getting ready to putt
see Britt on the left?
both got close
Todd gave Britt some tips on his swing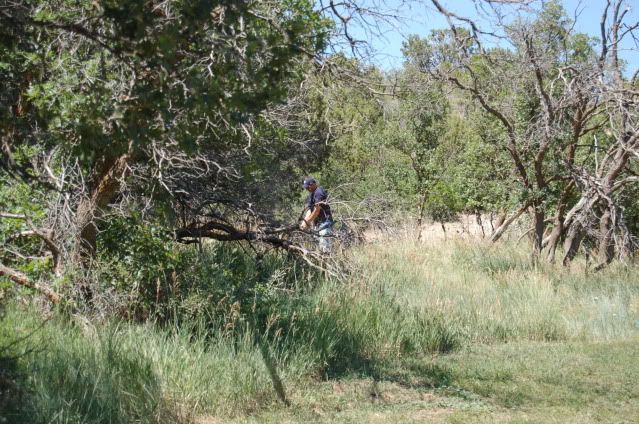 And this is Todd clearing out the brush so he can hit his ball
The last time Britt and I went golfing, it was with his aunt and uncle, Joyce and Richard Coleman. We were playing the back nine; I can't remember which hole. But we received a phone call, while we were taking refuge from the rain. The date was August 8, 2008. The look on Britt's face when he got the news! And I just couldn't believe it, wouldn't believe it. Even when I see memorials like this, I still can't quite accept that these good men really are gone. Needless to say, we were done playing golf after that phone call. This was the first time Britt played this course after that, almost 3 years later.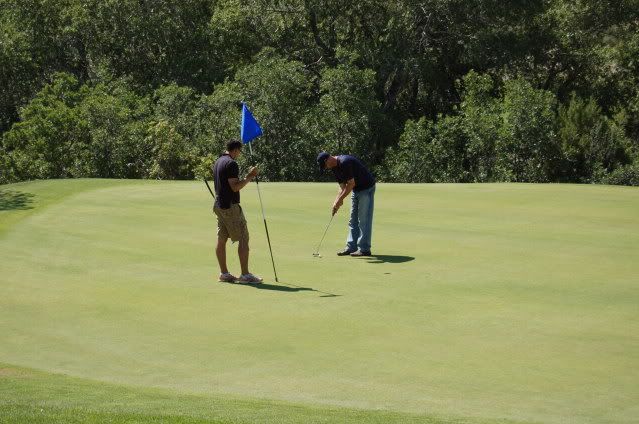 I kept score, except I didn't count all of Britt's lost balls (SOOO many) or the times Britt hit the ball multiple times. It just wasn't his day. Just watch this putt. . .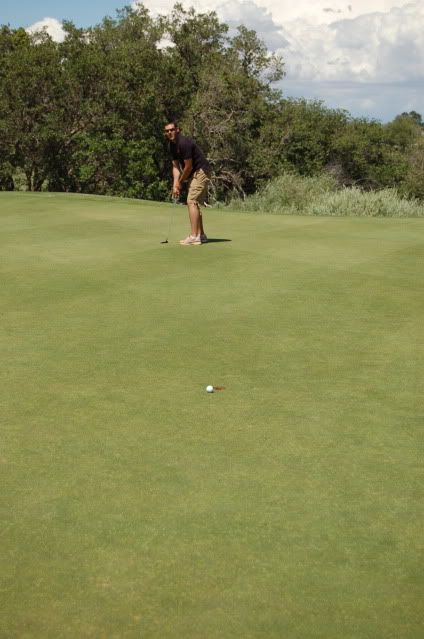 Oh, so close!
So, when it was all said and done, Todd had a pretty decent score. Britt was 7 or 8 points back, I think; and that, like I said, didn't include all the lost balls or retries. Still, he had a lot of fun, I think. It was just nice to spend some time with Jennilyn and Todd and to get to know her fiancee a little better. He was very gracious about winning. All in all, it was just a nice time out there at the Hideout golf course.
I told you they make a cute couple
almost as cute as this one ;)
Now, that wasn't too boring, was it?