We have spent several fun days at the Blanding City Wellness Center. We love it here! Kd and I have participated in exercise classes (and Nancy has even joined us a few times there, too). But for summer, the way to wellness is the pool. And we are doing really well:
Nancy and Gavin (yes, the water was cold)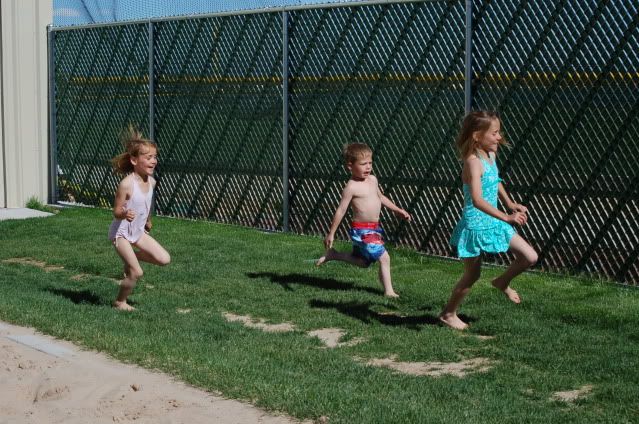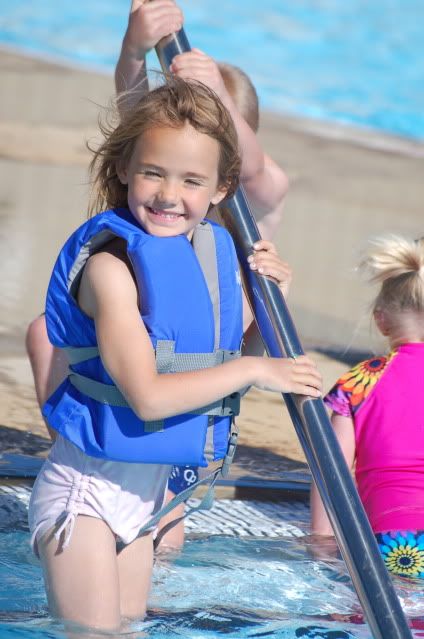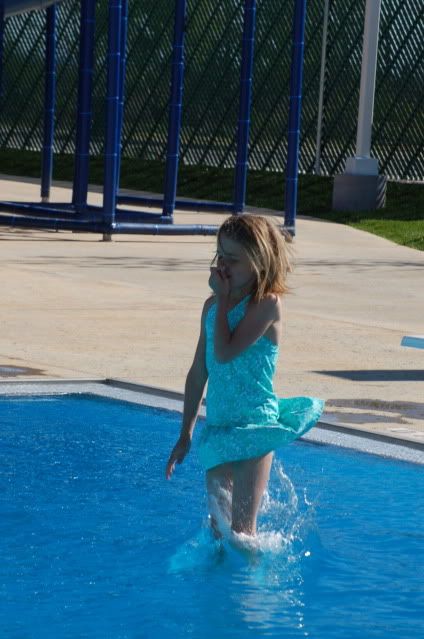 Life is good.
I want you to know, our life is blessed. What a fun summer we are enjoying this year. While I don't go to the pool every single day (like I did when I was pregnant with Olivia; the only way to survive that summer), I have really enjoyed just letting my worries go and hanging out at the pool.
And the best part is watching how much fun my kids are having. I have several more of these posts coming, so bear with me. And if you haven't bought a Wellness Center Pass yet, Blandingites, why not? It is definitely worth it to me. I am missing my exercise classes now that the instructors are off for the month of July. I suppose I should at least attend the exercise hour at the pool.

We also love playing volleyball and basketball inside, and soon plan to start lifting weights inside. Life here really is good.