Sunday dinner at Grandma's was hamburgers and hot dogs. The kids were all really hungry after playing in the sun all day. All the other kids (and Jennilyn--she teaches) were starting school the next day, so we all wanted to get as much play time in as we could before they all had to go back to the real world. Grandma also had to go to work the next day. She has been working full time since one of the ladies that works with her is gone on maternity leave.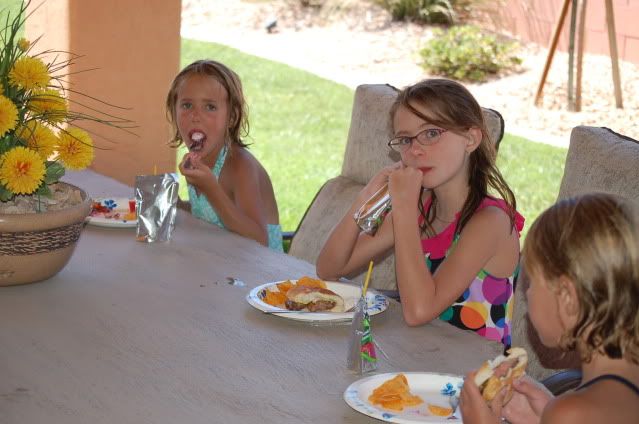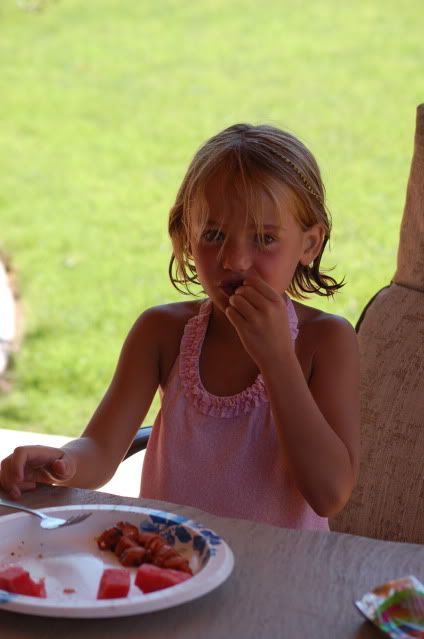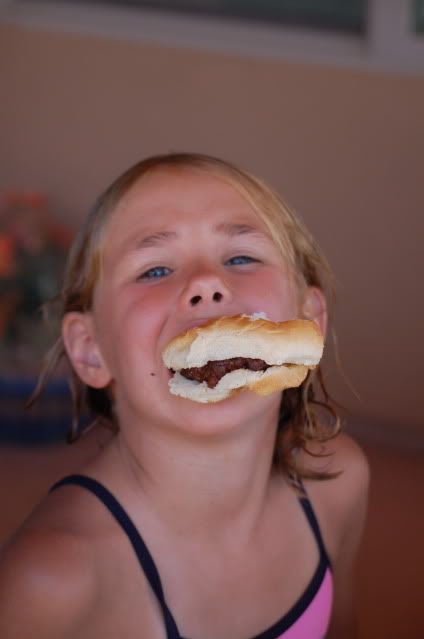 "Ham(burger)ing" it up for the camera
"If you insist on taking my picture, I am going to be silly"
Hannah (Jennilyn's daughter) looking studious. She looks like she is related to Rachel, doesn't she?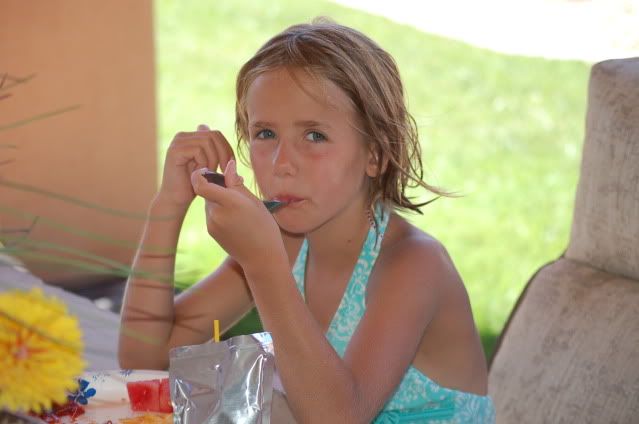 Kayzlee can't get enough of Jennilyn's fruit salad (she belongs to Britt's brother Ryan and his wife Kynzee)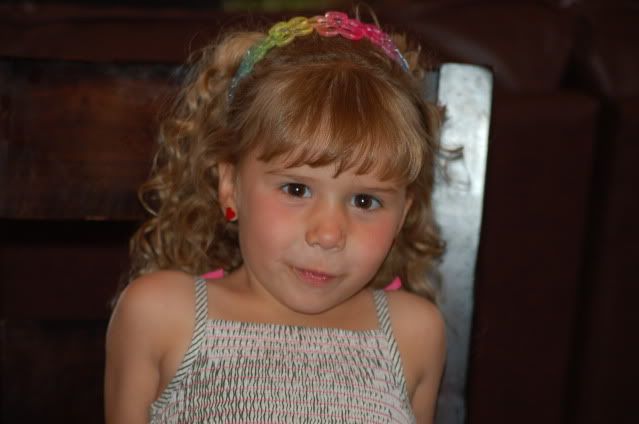 Isn't Kynzlee a doll? She also belongs to Ryan and Kynzee
This kid must be related to Cole! (This is Rhevv, also Ryan and Kynzee's)