I just thought I would break into the middle of my catch-up posts and show you some pictures of the girls on the first day of school, which was two weeks ago: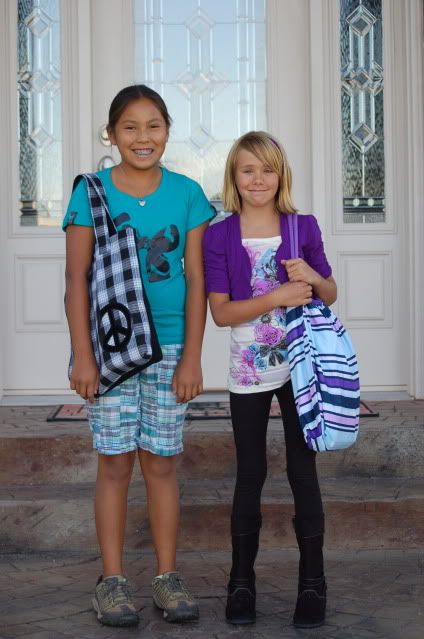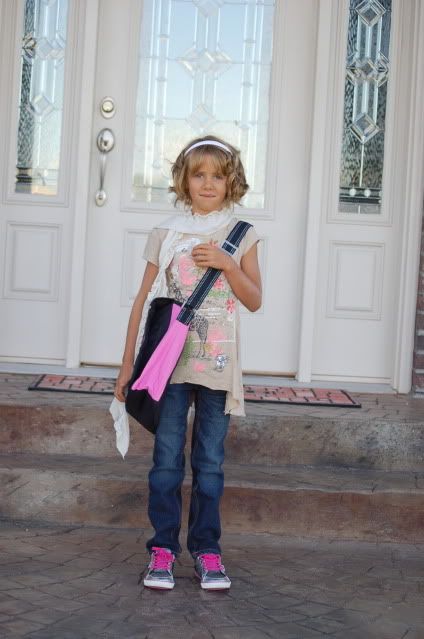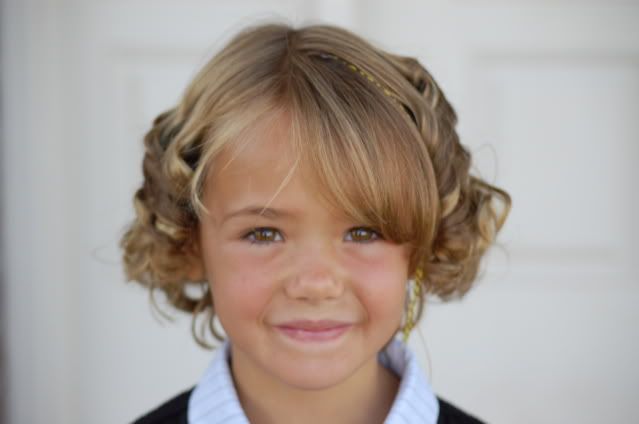 So it begins. . .
We are already having drama around here, and they are not even in high school yet. Tyler got herself grounded "until she turns 16" according to her mom. She has been moaning and whining about being grounded ever since, but she is still having a hard time learning how to behave so she can get her privileges back. You know, we parents kind of like it when our kids listen to us and do what we ask, and don't do what we tell them not to. It is also pretty necessary to let your parents know where you are, and ask permission usually, too.
Then we have Olivia who comes in the door after spending the afternoon at her "boyfriend", Brigham Nielson's house. She asks us if she can eat dinner and then go to the movie with his family. We told her if they had invited her, it was okay with us. Then, she said Brigham invited her. I guess we are going to have to have the talk with her about dating before your sixteen. Dinner and a movie? Silly girl.
Tonight, she is in tears because her boyfriend was more interested in playing with his guy friends than he was with her, at the football game we were watching. I can't believe we are already in this mode. . .