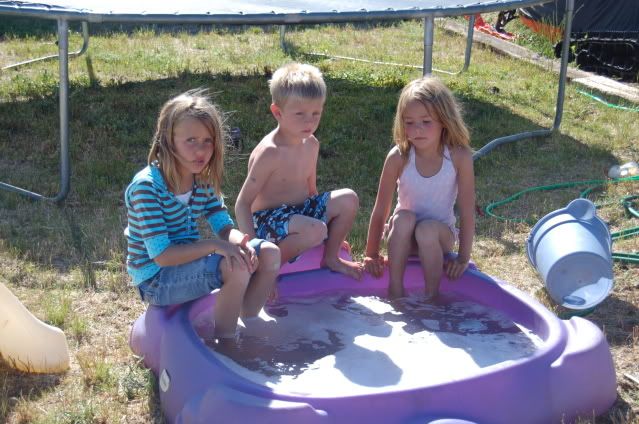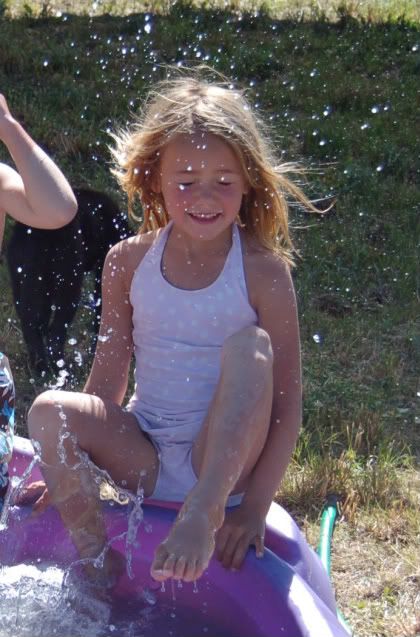 Our neighbor Brigham Nielson is best buds with Olivia. They have had some great times together since we moved into this house last year, and have gotten into their fair share of trouble as well. We just won't mention the mudhole incident that entailed dried mud tracked through the house and a certain little girl standing in a tub full of muddy water unsure of how to proceed from there.
These two were thrilled when they discovered they are going to be in swim lessons together. Olivia was just telling me the other day how she and Brigham are going to be married when they grow up, and she is going to have babies and braid their hair just like hers was in Mexico. It sounds like they have some grand plans.
I told her it was okay if she marries Brigham, but she has to wait until she is 23. It was a very serious discussion. Why did she have to wait that long? It seems like such a big number. I told her I was sure Brigham would go on a church mission and he wouldn't be home until he was 21, so she would have to be at least 22 or 23 before they got married. When I explained it like that, she decided that was reasonable. So, she will wait.
We will see. . .