So, my girls decided they wanted to get their hair braided before we left Mexico. We asked the lady how much. She gave us a price and then we asked her to feel Rachel's hair and tell us if that was still the price. Rachel has a ton of hair! I think she would have taken the original amount she said, but she did up the price after she looked at it. Then Rachel decided she only wanted the top half of her head braided. So, we got the lower price anyway.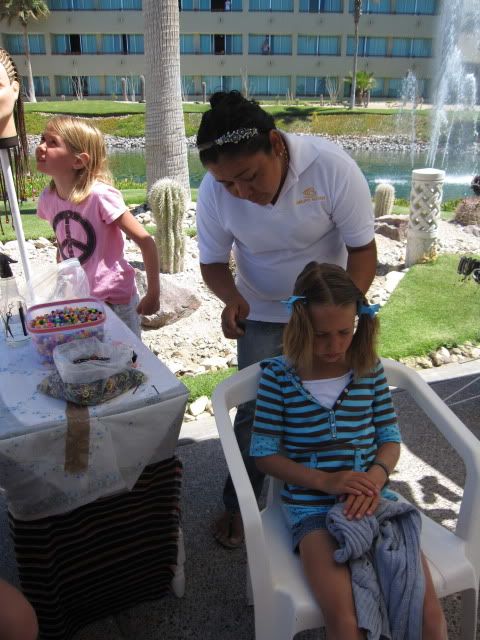 Rachel didn't think she wanted to sit still that long
Olivia actually got her hair braided on Friday. The other two girls were done on Thursday, as you have already figured out from the previous pictures.
Just another fun Mexico memory!