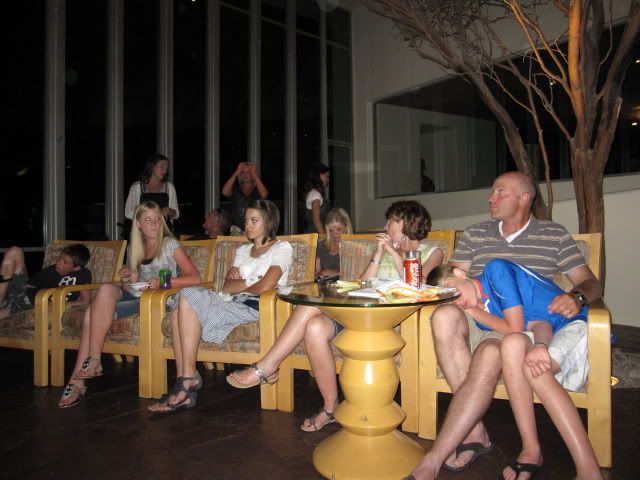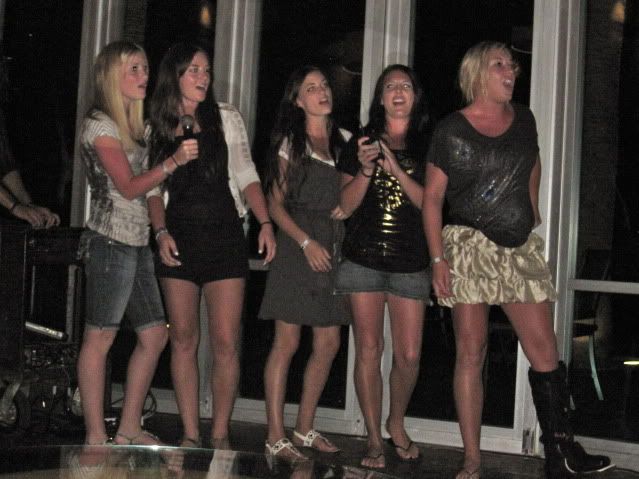 We had been looking forward to Karoake night before we even left on our trip to Mexico. It was one of Garrett's favorite parts of the trip he took with the Boy Scouts to Mexico three years ago. Apparently, they had a blast singing Karoake then.
We all showed up early, so we could sign up to sing. My little girls wanted to sing a song, but they didn't know what song they wanted to do, so we didn't end up singing anything. We had fun, but we were all pretty tired. Most of the songs that were sung by someone not in our crew were either in Spanish or unfamiliar to us, so it was not as fun as we had been hoping.
I kind of wish I had taken some video, but it didn't occur to me then. The lighting was pretty bad, and I was lucky to get these shots, which I did doctor a bit in iPhoto.
Someone is going to have to remind me what songs they sang. One was Avril Lavigne "Girlfriend", and the boys sang Queen "We are the Champions". There were two others. Katie and Nicole sang one, and the other girls sang at the end. But I don't remember. Good thing this post isn't a year late like some; just think what I would have forgotten then.